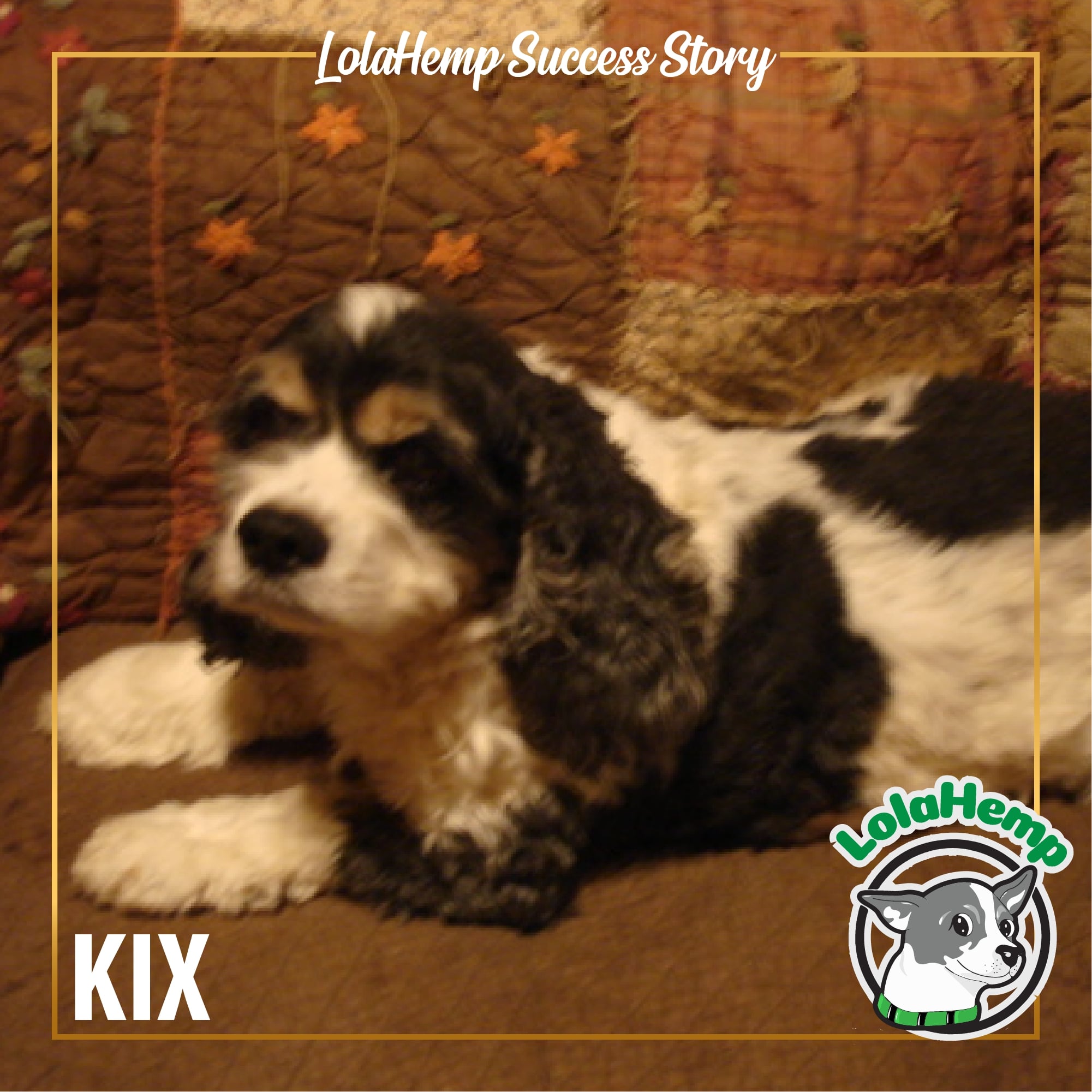 Meet Linda, the proud owner of Kix, a rescued Cocker Spaniel with a new spring in his step thanks to Lolahemp.
I found Kix on Petfinder.  He was in a shelter that was a 2 hour drive from my home; he had been taken in by a neighbor lady after being abandoned and tied in a backyard. He was just 7 months old.  He was my 5th cocker spaniel (all of whom were rescued from shelters). He is sadly the last one still living.  
Anything and everything was new and exciting to him. I have pics of him in my dishwasher, on my bathroom vanity, anywhere he wanted to check out, he found a way. 
He is now 14 yrs. old and has joint discomfort and is slowing down significantly. He is taking traditional meds for inflammation and pain.  The meds worked fairly well, but I thought there had to be something else to add to or use instead.  

So, I started searching online and found Lolahemp. After speaking with the owner of Lolahemp, Joey, I decided to try Lola's Hemp and I am so glad I did. I had called other companies but felt like Joey was really interested in Kix, not just making a sale. 
He takes 4 drops twice a day. It worked immediately. Kix now has a spring back in his step. I'm in the process of tapering the meds to see how he does with only Lolahemp.

An unexpected bonus from the hemp is it stopped his anxious pacing at night. I've been through that so many times with elderly dogs, it is heartbreaking.  Not now... Kix sleeps like a baby thru the night!!!
I would definitely recommend this product to people with older pets who have mobility or sleep issues.